Skip to Content
Dentures & Tooth Loss in Renton, WA
What Are Dentures?
If you're dealing with tooth loss or serious problems or pain in your teeth, dentures provide a way to revive your smile and restore your ability to speak and eat normally. Here at Valley Smiles in Renton, Washington, we want to make the process of getting dentures a positive experience. Our skilled staff will talk with you about your options, including partial and complete dentures, and help you determine what is best for you.
Dentures are a great way to replace missing teeth. Unlike dental bridges, dentures are removable. There are both full and partial dentures. Full dentures replace an entire arch of teeth and partial dentures replace one or two teeth in your smile. In both cases, replacement teeth are connected to a gum-colored base. Dentures are typically worn during the day and taken out before bedtime to allow the gums to rest.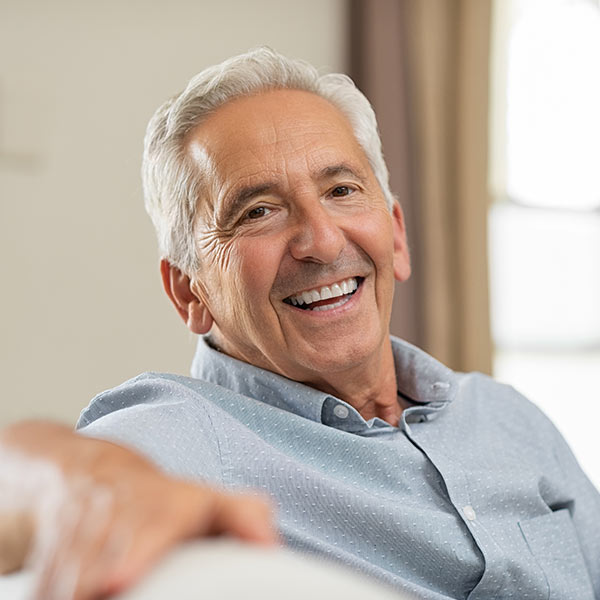 What to Expect
If you are a candidate for dentures, our dentist, Dr. Christine Chen, at Valley Smiles will first make impressions of your teeth and mouth to determine the size and shape of the dentures. When your dentures are ready, you may need to wear them for 24 hours a day at first to keep your remaining teeth from drifting out of alignment, to help your mouth and gums adjust, or to determine if any adjustments are needed.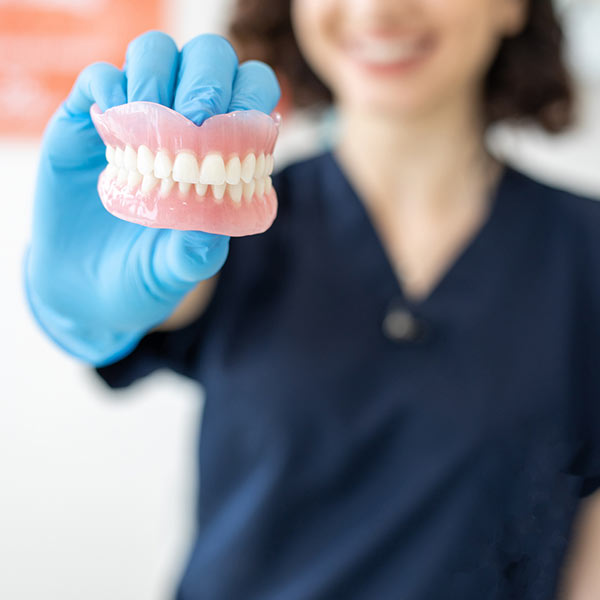 When Dentures May Be Needed
Tooth loss can happen at any stage of life, but it is most common for adults over the age of 40. Whatever your age may be, the need for dentures typically arises when you are a dental bridge would not be a good fit or you are not a candidate for implants. Dentures can help improve your ability to eat, restore your smile, keep any remaining teeth in place and make speaking easier.
Should I Keep Good Oral Health After My Dentures Are Placed?
In addition to cleaning your dentures, you should continue to clean your mouth after removing them. If you have natural teeth they need to be brushed twice a day. You also need to brush your gums to remove plaque and bacteria and to stimulate blood flow. Be sure to visit your dentist regularly for checkups.
If you are interested in learning more about deep cleanings, please call us at 425-271-1727 or fill out a form to contact us today!
How to Care for Dentures
Caring for your dentures is key to helping them last and keeping them looking their best. Brushing your dentures at least daily will help remove food, plaque, and other deposits. You should use a denture cleanser and a soft-bristled toothbrush to gently scrub your denture and rinse it thoroughly before returning it to your mouth. Denture cleansers can contain materials that are harmful if swallowed. You should also remove and rinse your dentures after eating to get rid of any food debris and keep it from getting stuck. When you take your dentures out for the evening, place them in a soaking solution to keep them clean and to help them maintain their shape.
Request an Appointment Today!