Skip to Content
Dental Cleanings in Renton, WA
Dental Cleanings in Renton, WA
Have you had your general check-up and cleaning lately? Getting your teeth regularly cleaned and examined by a dental professional is the best way to help prevent disease and keep your teeth healthy and looking great year-round. Here at Valley Smiles, we recommend that you have your general check-up and cleaning at least once every six months (based on the doctor's recommendation).
Valley Smiles has you covered from general cleanings, check-ups, and deep cleanings.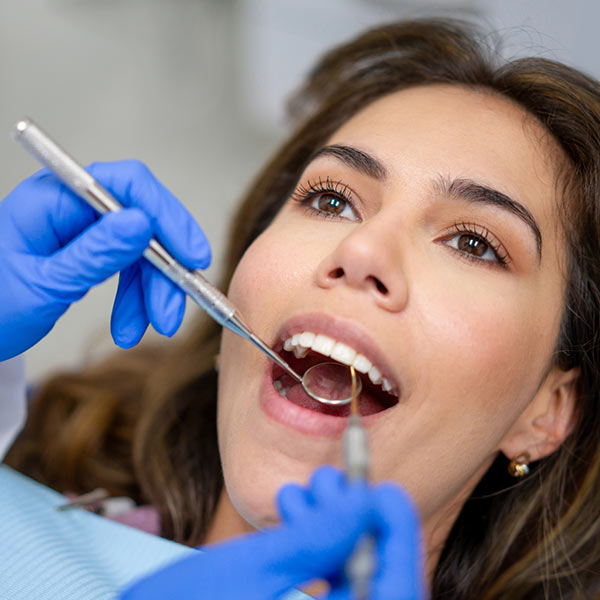 When to Schedule a Check-up
If you notice any discomfort, discolorations, or holes in your teeth – or if you haven't had a check-up in some time, it is usually a good idea to schedule a cleaning and check-up with a dentist you can trust. Dr. Christine Chen wants to work with you to ensure you are keeping your teeth healthy and clean.
Check-up and General Cleaning: What to Expect
One of our fabulous dentists will meet with you and examine your teeth. During your examination, we will perform the following:
Oral cancer screening
Check for cavities and tooth infection
Check for active periodontal or gum disease by doing periodontal measurements, which check the space between the teeth and gums (pocket depths)
If you do not have active periodontal or gum disease, then a general cleaning would be recommended. Getting your teeth cleaned at Valley Smiles is fast, painless, and great for your teeth. One of our dental hygienists will perform the following procedures:
Tartar and plaque removal using specialized tools
Polishing
Flossing
Fluoride application, as needed
Our cleanings typically take about 60 minutes, depending on how much plaque and tartar buildup you have. Tartar buildup and cleaning is a complex matter to deal with, but we have the experience to complete your cleaning with no hassles. Learn more about our cleaning services by reading our new patient blog!
Request an Appointment Today!