Skip to Content
Periodontal Dentistry in Renton, WA
Your Periodontal Dentistry Practice in the Renton, WA Area
In the Renton, Washington area, Valley Smiles' periodontal dentistry practice is here to give you the healthiest gums possible. Periodontitis is commonly called gum disease. Gum disease is a serious dental health problem that many people neglect for far too long. Gum disease can lead to tooth loss and infection. Unfortunately, most people cannot clean, inspect, and manage their gum health at home. Brushing and flossing are essential for the health of your teeth, but it just does not get below the gum line, which is where gum disease is lives. Our dental professionals can perform deep cleanings, examinations, and many other forms of gum disease treatments.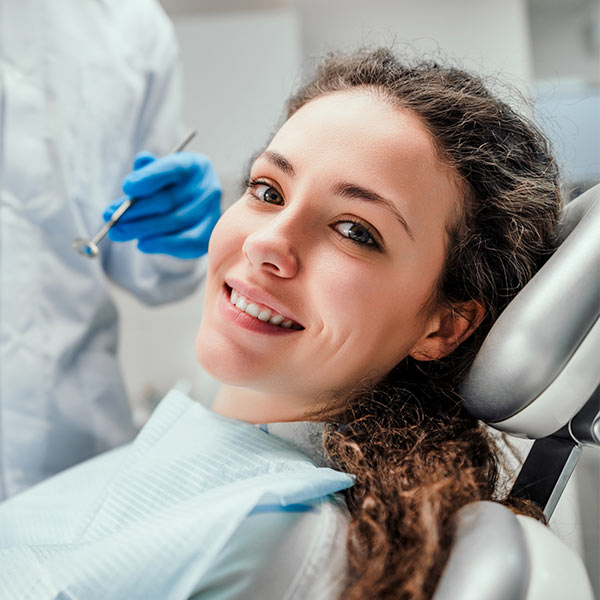 Deep Cleanings Can Remove Hidden Sources of Gum Disease
Deep cleaning is one of the most critical parts of our periodontal dentistry practice at Valley Smiles. In a deep cleaning, we can get to the parts of your tooth below the gum line and clean any tartar, bacteria, and other sources of infection. Deep cleanings typically involve scaling and root planning. Scaling removes plaque and tartar below the gum line with a specialized ultrasonic tool. Then, root planing smooths the surface of your roots, eliminating harmful substances that hide down where your root holds itself in place.
A Full Periodontal Treatment Plan for Your Gums
We create a comprehensive plan when you come to Valley Smiles for periodontal treatment. This starts simply by assessing the state of your gums. Some inflamed gums need more extensive treatment than others. Some severe cases take multiple cleaning sessions to avoid intense pain and discomfort. However, this is a vital type of treatment to prevent other health problems that go beyond your mouth. If you leave bacteria below your gumline, it can get circulated through the rest of your body and increase your risk for heart and respiratory disease.
Schedule an Appointment and Get Healthier Gums
Do not let your gum disease get any worse than it already is. Often it is even difficult to know how healthy your gums are if you have not had them examined by a dental professional. Our periodontal dentistry team at Valley Smiles is here to help keep your gums as healthy as possible. To start taking better care of your gums, call us or fill out a contact form to schedule an appointment today.
Request an Appointment Today!